This area will cater for stories and photo galleries that have been submitted for each 3D Archery Association 3DAAA event.
Clubs should use this facility to promote their future events. We understand that it takes time and effort to produce the content and thank them for their efforts.
Articles and photos should be submitted to the Score Recorder.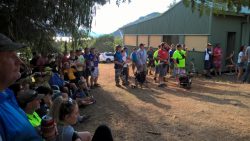 The second NSW shoot for 2016 was held by the Lake Glenbawn Field Archers at the Inland Waters Holiday Park, Lake Glenbawn, a fantastic place for a camping holiday. Located not far from the small country town of Scone, Lake Glenbawn was a much shorter drive for many NSW shooters than Bonalbo. The club grounds are located on the eastern...
View Article