This area will cater for stories and photo galleries that have been submitted for each 3D Archery Association 3DAAA event.
Clubs should use this facility to promote their future events. We understand that it takes time and effort to produce the content and thank them for their efforts.
Articles and photos should be submitted to the Score Recorder.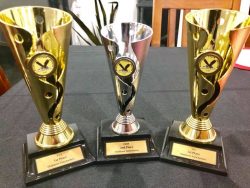 3DAAA Queensland State Series The Gladstone Field Archer's event was held on 22nd to 23rd of September 2018. There were   62 registered competitors,  plus associated visitors / family. We had people attend from all areas of QLD and NSW,  so we thank  everyone who made the journey to our club, as we know it is a fair distance to travel....
View Article