This area will cater for stories and photo galleries that have been submitted for each 3D Archery Association 3DAAA event.
Clubs should use this facility to promote their future events. We understand that it takes time and effort to produce the content and thank them for their efforts.
Articles and photos should be submitted to:  socialmedia@3daaa.com.au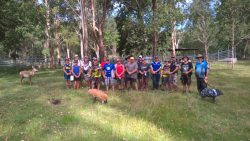 The first NSW shoot of 2016 was held in the quiet country town of Bonalbo, near the NSW-QLD border, hosted by the Northern Rivers Field Archers. It was a long drive for many NSW archers, but we still managed a respectable turnout for the first shoot of the year with 111 shooters. This was the first sanctioned shoot held at...
View Article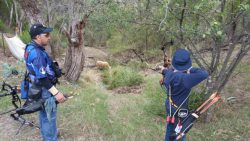 Diamond Valley Archers leads the shoot calendar with our first event in February 27th & 28th 2016. This is always a busy time of year, the planning was in place and the courses planned on paper as the days moved closer paper plans moved to actual setting of the courses and the walk throughs. The day arrived all too soon and in...
View Article