3DAAA platinum sponsor Hoyt has once again come on board for 2017 by offering a brand new 2018 bow to one lucky adult. Adults that compete at sanction shoots will receive one entry for each sanctioned shoot they attend & shoot and two entries at our 3DAAA National titles. The winner will be drawn at our national annual Presentation on 12th of November 2017. The winner will be able to choose their bow from the 2018 Hoyt bow line-up.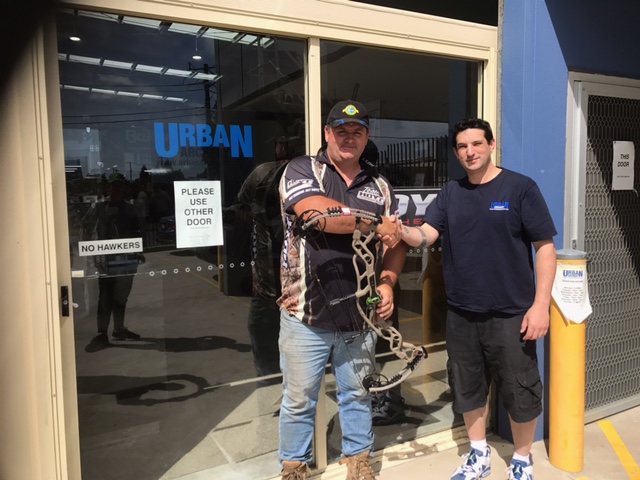 Paul Eagle was the lucky winner in 2016
Paul being presented with his new Hoyt bow by Marcus from Urban Archery. Paul was very excited about winning this prize and said he had not won anything but what a way to start winning.